MELANIE BOILEAU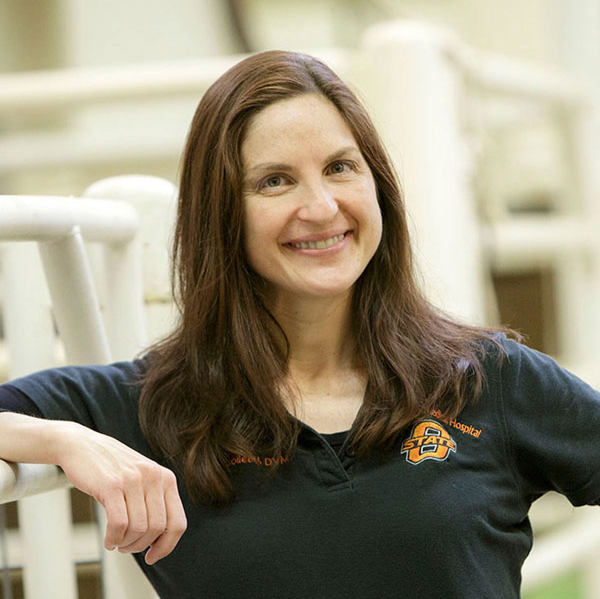 Veterinary Clinical Sciences
Aso Prof
OSU BVMTH
1 FARM ROAD
STILLWATER, OK 74078
Phone:
405-744-6656
melanie.boileau@okstate.edu
Expertise
Large Animal
Biography
Melanie Boileau, DVM, MS, DACVIM, is an associate professor and the Food Animal Section Chief at Oklahoma State University Veterinary Medical Hospital. Originally from Quebec, Canada, Boileau received her DVM from the University of Montreal in 2000. She then went on to complete a one year internship in food animal medicine and surgery at the same institution. Following the internship, Boileau began her three year residency training in food animal internal medicine at Oklahoma State University. While completing her residency she simultaneously earned her master's degree in 2004. She became a diplomate of the American College of Veterinary Internal Medicine (ACVIM), Large Animal in 2004. Boileau worked as an Assistant Professor in the Agricultural Practices department of Kansas State University for one year then came back to Oklahoma and joined the faculty at Oklahoma State University in 2005.

In 2014, she was appointed as Chair of the Clinical Professorship in the College of Veterinary Medicine, a position endowed by the McCasland Foundation. Her scholarly interests include small ruminants and camelid medicine and critical care of sick neonates. Boileau's research focuses on non-antimicrobial treatment alternative for pinkeye in cattle using predatory bacteria Bdellovibrio bacteriovorus.