VERONIQUE LACOMBE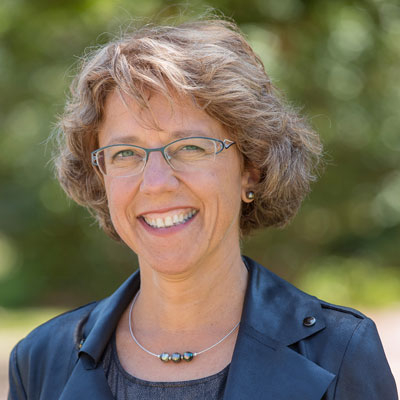 CENTER FOR VETERINARY HEALTH SCI
STILLWATER, OK 74078-0000
Phone:
405-744-8089
veronique.lacombe@okstate.edu
Comparative Metabolism Laboratory
Biography
Dr. Lacombe joined the College of Veterinary Medicine at Oklahoma State University as an Associate Professor and then was promoted to Full Professor in the Department of Physiological Sciences. She is also an adjunct Faculty in the Department of Biochemistry and Molecular Biology and a member of the Harold Hamm Diabetes Institute.

She earned her DVM degree from the National Veterinary School of Maisons-Alfort near Paris, France. After completing a residency in large animal internal medicine at the Ohio State University College of Veterinary Medicine, she earned her Ph.D. and then completed a postdoctoral fellowship at the Ohio State's College of Pharmacy. Prior to joining OSU College of Veterinary Medicine, Dr. Lacombe was a Research Assistant Professor at the Ohio State's College of Pharmacy. Dr. Lacombe is a Diplomate of the American College of Veterinary Internal Medicine (Large Animal) and a Diplomate of the European College of Equine Internal Medicine.

She leads the OSU Comparative Metabolism Research Laboratory, which investigates glucose metabolism during metabolic diseases and novel therapeutic strategies.