DANIEL BURBA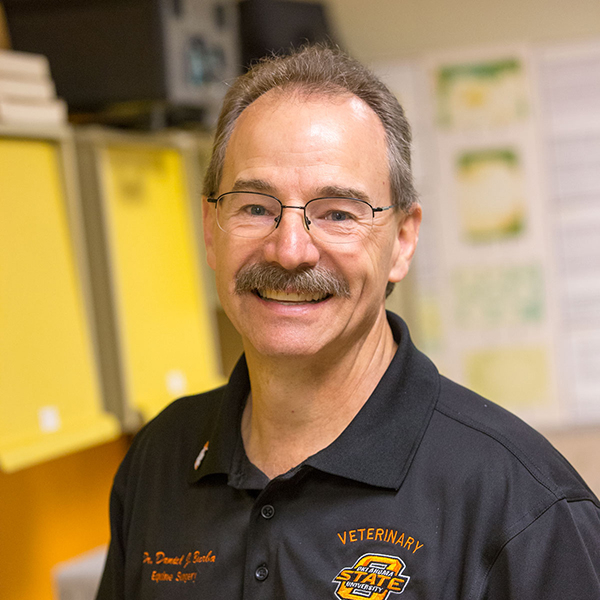 Veterinary Clinical Sciences
DH/Professor
DEPT. VCS
2115 FARM ROAD
STILLWATER, OK 74078-2041
Phone:
405-744-8469
dburba@okstate.edu
Expertise
Equine Medicine and Surgery
Biography
Dr. Daniel Burba completed an undergraduate study in Biology at Morehead State University, Morehead, KY and earnd his DVM from the College of Veterinary Medicine at Auburn University in 1986. He was accepted into an internship program in Large Animal Medicine and Surgery at Oklahoma State University and subsequently completed a residency in Equine Surgery in 1990. Burba joined Louisiana State University-School of Veterinary Medicine as an assistant professor of equine surgery in 1990. After 25 years at LSU SVM, he joined the Center for Veterinary Health Sciences at Oklahoma State University in 2015.

Burba became a Diplomate of the American College of Veterinary Surgeons in 1995. He is a member of Phi Zeta Veterinary Medicine Honor Society, Gamma Sigma Delta Agriculture Honor Society, Veterinary Wound Management Society, American Association of Equine Practitioners and American Association of Veterinary Clinicians. His research and clinical interests include orthopedics and laser cribbing surgeries. Dr. Burba holds the McCasland Professorship in Biomedical Laser Surgery and is the department head for the CVHS Department of Veterinary Clinical Sciences.