PAM HAZLIP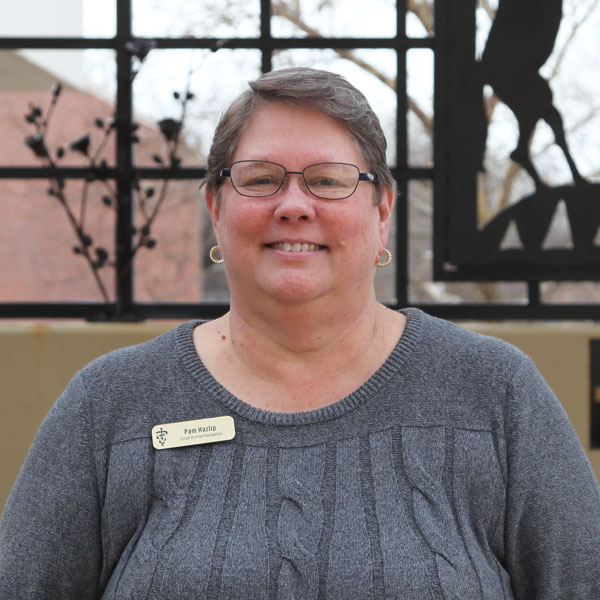 Veterinary Medical Teaching Hospital
Admin Supp Spclt II
101 VTH
STILLWATER, OK 74078
Phone:
405-744-7000
pam.hazlip@okstate.edu
Biography
Pam is a Small Animal Receptionist. Pam has worked in small animal reception for about 20 years. She originally started in Central Supply when she came to OSU in July of 1998. She enjoys working with the clients and patients and getting to see all the different animals that come in.

Pam lives with her husband Monty and her father. Pam and her husband have two sons, Robbie and Matthew. She also has a dog named Cowboy and several cats.

Pam loves to see her seven grandchildren as much as she can and is active in her church.