LINDA TOWNLEY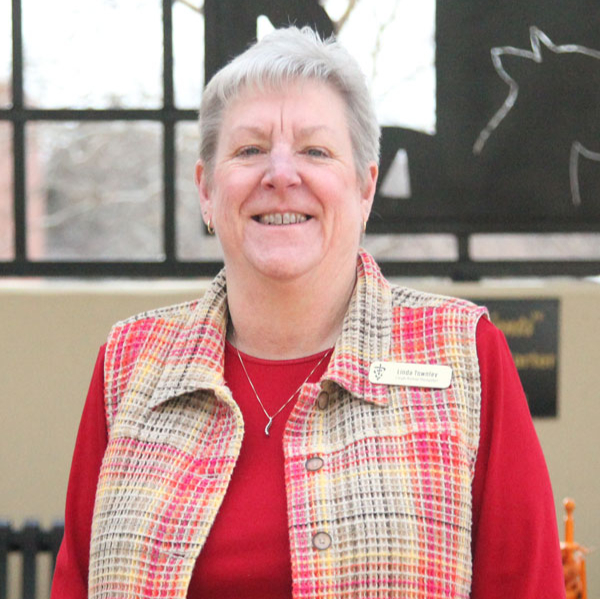 Veterinary Medical Teaching Hospital
Sr Admin Supp Spclt
2065 W FARM RD.
STILLWATER, OK 74078
Phone:
405-744-4152
linda.townley@okstate.edu
Expertise
Large Animal Reception
Biography
Linda was born and raised in Cushing, Oklahoma, graduating from Cushing High School in 1981. Having worked in human medicine 10 years, Linda easily transitioned to animal medicine in February 1992 by joining the staff at the Veterinary Medical Teaching Hospital as a Large Animal Receptionist. Linda is a member of the Big Creek Church of the Brethren and enjoys gardening, reading and cooking in her spare time.

Along with her husband of 20 years, Steve Townley, Linda has one son, Austin Townley, and a daughter, Ashley Bode, in addition to four grandchildren, Cason, Ryleigh, Skyler Townley and Greyson Bode.