LIN LIU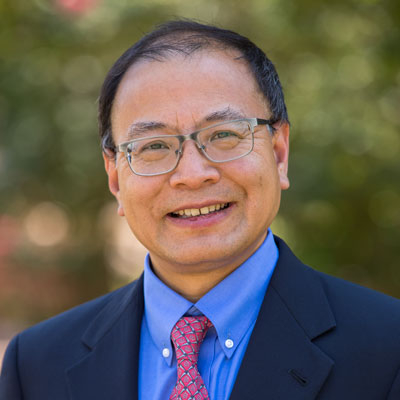 Physiological Sciences
Prof/Enwd Ch/Dir
264 MCELROY HALL
STILLWATER, OK 74047
Phone:
405-744-4526
lin.liu@okstate.edu
Expertise
Respiratory and Infectious Diseases
Biography
Lin Liu, Ph.D., FAPS, joined the OSU College of Veterinary Medicine as Associate Professor of Physiological Sciences in 2000. He was promoted to Full Professor in 2004, and appointed as Lundberg-Kienlen Endowed Professor/Chair in Biomedical Research in 2008 and Regents Professor in 2009. Dr. Liu received his B.S. in Chemistry from University of Science and Technology of China and his Ph.D. in Biochemistry from Chinese Academy of Sciences. Dr. Liu was selected as a Riata Faculty Fellow in the OSU School of Entrepreneurship in 2010. He was also elected as a Fellow of American Physiological Society in 2019.

Dr. Liu is Founding Director of the Oklahoma Center for Respiratory and Infectious Diseases and the Interdisciplinary Program in Regenerative Medicine at OSU. Dr. Liu has also directed the Lung Biology and Toxicology Laboratory since 2000. He has established a nationally visible respiratory and infectious disease research program. His current research interests are development of drugs targeting host factors for treating respiratory infections, pathogenesis of pulmonary diseases and adult stem cell therapy. As Principle Investigator, Dr. Liu has received over $34 million in grants from federal agencies (National Institutes of Health and U.S. Department of Agriculture), foundations (American Heart Association and March of Dimes) and other local agencies.

Dr. Liu has also served on grant review panels for the NIH and many other granting entities. He has served as Chair of the OSU Biomedical Sciences Group of the Graduate Faculty Council. Dr. Liu has been a member of the Steering Committee for the Physiological Genomics Interest Group of the American Physiological Society. Dr. Liu has a long track record in training and mentoring rising scientists. Dr. Liu has received several awards including the Pfizer Award for Research Excellence twice and the OSU Regents Distinguished Research Award.