LYNDI GILLIAM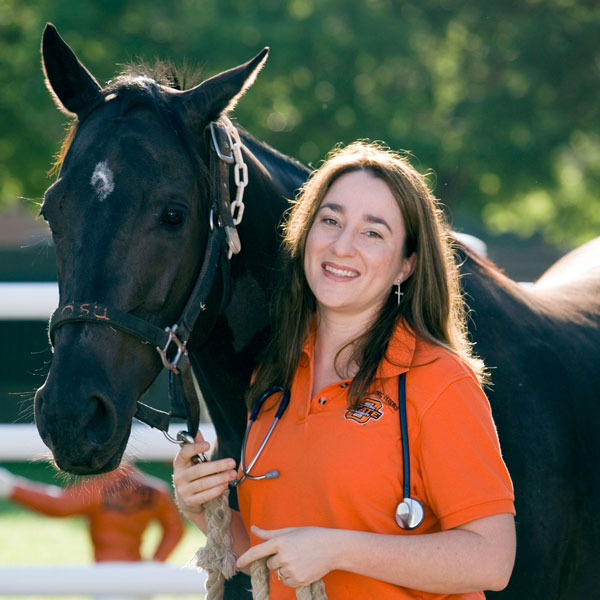 Veterinary Clinical Sciences
Aso Prof
1 FARM RD - OSU BVMTH
STILLWATER, OK 74078
Phone:
405-744-6656
l.gilliam@okstate.edu
Biography
Lyndi Gilliam, DVM, Ph.D., DACVIM, is an associate professor. She was raised in Wyoming and has shown horses her whole life, most recently working cow horses; which is what brought her to Oklahoma. Once she was here, she just couldn't leave so she stayed for her undergrad and DVM degrees at OSU. Gilliam went into a mixed animal private practice in Dalhart, Texas for two years before returning to OSU for her residency and Ph.D. She completed her residency and became board certified in Large Animal Internal Medicine in 2006.

In 2012, she completed her Ph.D. in Veterinary Biomedical Sciences studying the effects of rattlesnake venom on the horse's heart. Her current research includes envenomation and methods to treat it, equine herpes virus, Corynebacterium pseudo tb / Pigeon Fever, and analgesic protocols for chronic pain in the horse.