REED HOLYOAK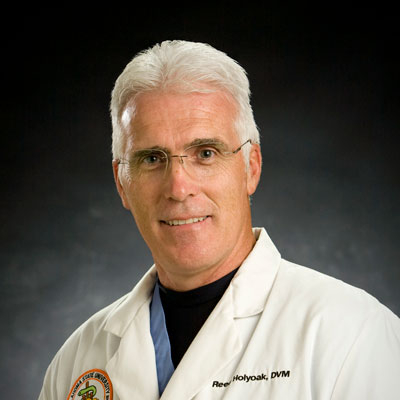 Veterinary Clinical Sciences
Professor
1 BVMTH
STILLWATER, OK 74078
Phone:
405-744-8475
reed.holyoak@okstate.edu
Expertise
Theriogenology
Biography
Reed Holyoak, DVM, Ph.D., DACT, is a professor and holds the Bullock Equine Reproduction Endowed Professorship. He received his B.S. in Animal Science in 1983 and M.S. in Animal Reproduction in 1984 from Brigham Young University before earning his DVM from Washington State University in 1988 and Ph.D. from the University of Kentucky in 1992.

Active in research as well as teaching, Holyoak specializes in the area of theriogenology, the study of animal reproduction. Holyoak's current research projects include reproductive infectious diseases with equine arteritis virus and others; histopathologic and ultrasonographic assessment of infertility in the male and female of large animal species; and the integration of traditional Chinese acupuncture within western veterinary medicine. He was board certified as a diplomate by the American College of Theriogenologists in 2000 and is a certified veterinary acupuncturist.