CLINT RUSK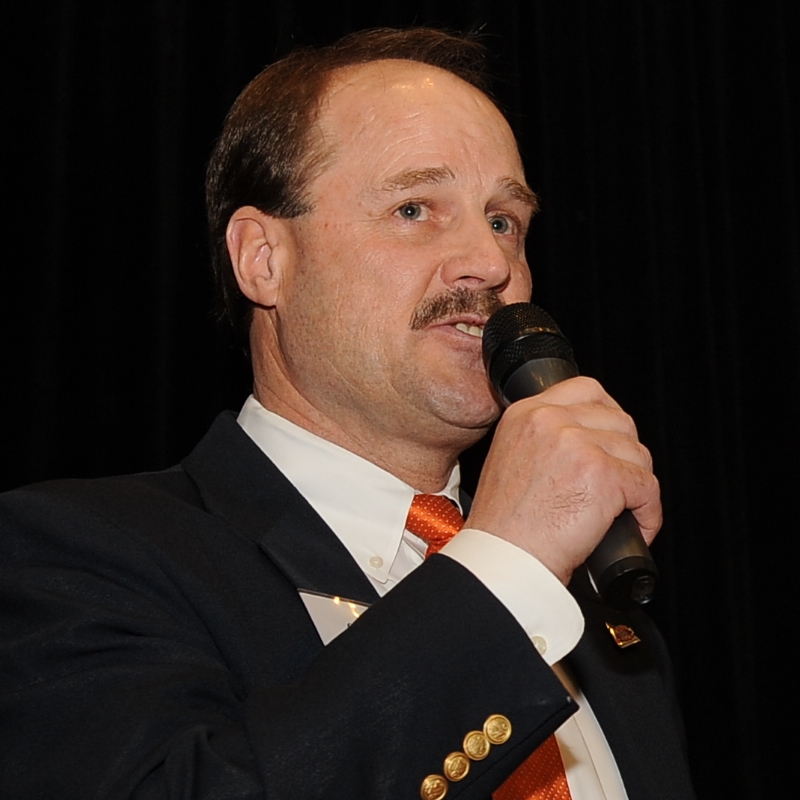 Animal & Food Sciences
Prof/Head
101B ANIMAL SCIENCE BUILDING
STILLWATER, OK 74078
Phone:
405-744-9254
clint.rusk@okstate.edu
Expertise
Reproductive Physiology in Beef Cattle, Phenotypic evaluation of beef cattle, coordinating livestock judging contests
Biography
Clint grew up on his family's purebred Hereford and Angus ranch near Sun City, KS. He graduated with a B.S. degree in Animal Science from Kansas State University in 1980. Clint and his wife, Madeleine were married in 1980. They raised purebred cattle until 1985 when Clint became manager of the Purebred Beef Unit at Colorado State University. Clint earned his M.S. degree is Reproductive Physiology in 1992 and his Ph.D. in the same field in 1997. Clint coached the livestock judging team at Colorado State University from 1987 until 1996. After completing his Ph.D., Clint served as the Youth Livestock Specialist at Purdue University from 1997 until 2009. Clint became Head of the Department of Animal and Range Sciences at South Dakota State University in 2009 and served in this role for three years. Clint became Head of the Department of Animal Science at Oklahoma State University in 2012. Clint is now Head of the Department of Animal and Food Sciences at Oklahoma State University.